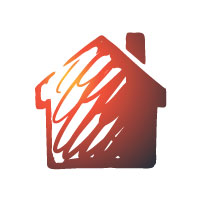 Housing
---
Goodna Street Life are an accredited residential service, and can provide specialized supported housing for the homeless and people in recovery, as well as assistance with the department of housing & private rentals.
Our homelessness and housing services are run by volunteers, and are funded through donations, op shop sales, and contributions from tenants.
Housing First
We believe everyone has the right to a safe and secure home. When we give people the opportunity and support to build themselves up, they have the best chance to overcome the challenges and obstacles they face.
Our goal is to build our own Helens Haven, a supported tiny homes community development which combines affordable living and the individual supports people need to gain housing independence.
We are currently seeking land to begin development on this project, please contact Helen or Steve if you would like to be involved.